INVESTIGATING THE RELATIONSHIP BETWEEN MEDIA LITERACY AND HEALTH LITERACY OF CITIZENS OF BANDAR ABBAS
Roya Jahangiri Zarkani

Islamic Azad University

Shahnaz Hashemi

Islamic Azad University

Ali Granmayehpour

Islamic Azad University
Resumo
Health literacy is a set of cognitive and social skills that determine individuals' motivation and ability to acquire and access information. Considering the importance of social participation discussion, the present study seeks to answer the central question of whether there are different dimensions of media literacy and social literacy using survey method, survey technique, questionnaire tool and SPSS, and Smart PLS software. Also, we question: is there a connection between media literacy and health literacy for Bandar Abbas? The study's statistical population is Bandar Abbas citizens from 18 years old and above 384 of them were selected as the sample size. The results indicate that between media literacy (0.36) and its dimensions, namely information evaluation (0.42), information composition (0.32), purposeful use (0.37), information exchange (0.28), and how to use media (0.26), there is a positive, direct and significant relationship with citizen health literacy.
Referências
Arjmandi, G. (2006) Media literacy skills. In the book Life Skills (1) Editor Dr. Bahman Zandi, 65-90. Tehran: Payame Noor University Press.
Afshani, SAl., Mazidi Sharafabadi, A.M., & Sadri, M. (2018) The relationship between cultural capital and media literacy among Bafgh youth Journal of Communication Culture Studies, 19(43), 164 - 145.
Behboodi Moghadam, Z., & Rastegar, A. (2016) Application of emerging technologies and social media in the health system Media Management,23, 34 - 25.
Bigdeli, Z., Vital, Z., Heydari, G., & Jokar, T. (2016) Investigating the position of the Internet in health behavior behavior: Studying the Internet user youth in Shiraz. Human-information interaction 3(9).
Tabrizi, M. (2019) the relationship between media coverage of daily life and family health. Quarterly Journal of New Media Studies, Fifth Year, 18, 202 - 167.
Taghizadeh, A, (2011). Study of the factors affecting the media consumption regime of high school students in Kerman. Researchers of Culture, 9(28), 191-163.
Chalabi, M. (2005). Analysis of the relationship between social capital and crime at the micro and macro levels. Iranian Journal of Sociology, 6(2), 12-32.
Hamedi, M. (2012). Socio-cultural factors related to media literacy Case study of students of East Tehran Branch of Azad University. Media Studies, 7(19), 78-65.
Hassanzadeh, A. (2017). The Necessity of Media Education, Research and Evaluation Unit, Tehran: seda and sima Publications.
Raeisi M., Mostafavi F., Hassanzadeh A., & Sharifi Rad, G. (2011). Relationship between health literacy and general health status and health behaviors in the elderly in Isfahan. Health System Research, 7(4).
Zare Kohan, N. (1393). Promoting media literacy is a prerequisite for civil society. Media. winter. 97.
Sarokhani, B. (2006). Sociology of Communication, Tehran: Information.
Salehi Nik, S., Zahra, A., Tahereh, S., & Fereshteh Najafi, H. (2017). Relationship between health literacy and quality of life in health liaisons, the 12th Annual Research Congress of Eastern Medical Students, Gonabad, Student Research Committee of Gonabad University of Medical Sciences and Health Services.
Tehrani, H. (2016). media literacy health. health literacy, 1(3), 34-53.
Tehrani Bani Hashemi, S.A., Amirkhani, M.A., haghdost, A., Alawian, S.V., Asghari Fard, H., hamidm b., barghamdi, M., Parsinia, S., & Fathi ranjbar, S. (2007). health literacy in 5 provinces of the country and the factors affecting it. Development Steps in Medical Education, 4(1).
Azizi, J., & Heidarkhani, H. (1391). Internet and security challenges. Khorramabad: National Conference on Security. Summer.
Ghasemi, T. (2006). Media Literacy A New Approach to Monitoring. Media Quarterly, 7( 4), 58-45.
Mohammadi, Farah.S., Saati Asr, M.H., Kaviani Manesh, A., Barati, M., Afshari, M., & Mohammadi, Y. (2017). health literacy and related factors in students of Hamadan University of Medical Sciences. Community Education and Health: Summer, 4(2), 23-44.
Masoumizadeh Dezfuli, K.S. (2016). the effect of the media on the tendency of young people to a new lifestyle related to health.2nd International Conference on New Research in Educational Sciences, Psychology and Social Studies of Iran, Qom, Soroush Hekmat Mortazavi Center for Islamic Studies and Research.
McQuail, D. (2009). An Introduction to the Theory of Mass Communication, Translation Translation, Tehran: Media Studies Center Publications.
Nematifar, N., Khojasteh Bagherzadeh, H., & Kazemi, H. (2018). Study of media literacy level of social media users (Case study of Telegram social network users). Quarterly Journal of New Media Studies, Fourth Year,16, 175 - 143.
Aktıa, S., & Gurolb, A. (2012). "Determining the Relationship between Media Literacy and Social Skills" Procedia - Social and Behavioral Sciences. 64, 238 – 243.
Chew, L.D., Bradley, K.A., & Boyko E.J. (2014). Brief questions to identify patients with inadequate health literacy. Health; 11, 588-94.
Harpham, T, & et al. (2003). Mental health and social capital in Cali, Colombia. Social science and medicine. 53, 1 – 11.
Kickbusch, L., Wait, S., & Maag, D. (2014). Navigating Health: The Role of Health Literacy. Kickbusch Health Consult Web Site: 2006 [updated 18 June, 2014; cited 25 November; Available from:
Lee, S.Y., Tsai, T.I., Tsai, Y.W., & Kuo K. (2017). Health literacy, health status, and healthcare utilization of Taiwanese adults: Results from a national survey. BMC Public Health; 10:614. doi: 10.1186/1471- 2458-10-614.
Nutbeam, D. (2000). Health literacy as a public health goal: a challenge for contemporary health education and communication strategies into the 21st century. Health Promot Int 2000,15(3), 259–67.
Sihota, S., Lennard, L. (2014). Health literacy: being able to make the most of health. London: National Con-sumer Council; 11 Available from: http://www.ncc.org.uk/nccpdf/poldocs/NCC064_health_literacy.pdf.
Sudore, R.L., & Schillinger, D. (2009). Interventions to improve care for patients with limited health literacy. Journal of clinical outcomes management: JCOM.16(1).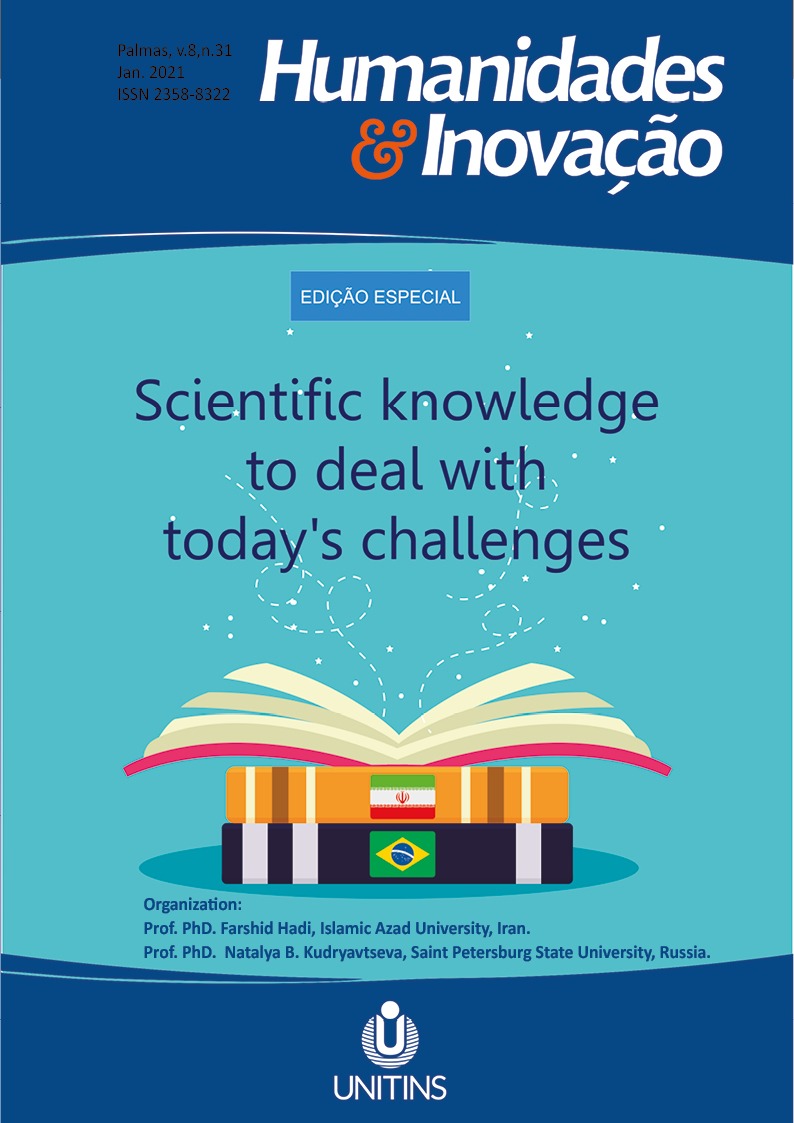 A submissão de originais para este periódico implica na transferência, pelos autores, dos direitos de publicação impressa e digital. Os direitos autorais para os artigos publicados são do autor, com direitos do periódico sobre a primeira publicação. Os autores somente poderão utilizar os mesmos resultados em outras publicações indicando claramente este periódico como o meio da publicação original. Em virtude de sermos um periódico de acesso aberto, permite-se o uso gratuito dos artigos em aplicações educacionais, científicas, não comerciais, desde que citada a fonte (por favor, veja a Licença Creative Commons no rodapé desta página).