STATUS OF CHILD AND YOUTH LABOUR IN ODISHA STATE- AN ANALYSIS
Resumo
Labour, at all times, has been recognised as a separate factor of production. Here an effort has been made to analyse the status of child & youth labour in Odisha. The role of Government and other organizations has been critically examined. It is an empirical-analytical study. The data for the study were collected both from the Primary & Secondary sources. The findings show the improvement in their livelihoods by the receipts of remittances and benefits. This study may be helpful to the students, researchers and policy makers to design and implement future development programs, policies and strategies for the welfare of the labour class.
Referências
ANNUAL REPORT, Odisha Building; Other Construction Workers' Welfare Board,2018-19,published by Labour Commissioner, Odisha

MINISTRY OF LABOUR; EMPLOYMENT, Government of India. Manual for Implementation of NCLP, 2006.

MINISTRY OF LABOUR; EMPLOYMENT, Government of India. The Child Labour(Prohibition and Regulation) Act.1986.
MISHRA, Dr.R.N.Problems of Child Labour in India. Commonwealth Publishers, New Delhi, 2004.

NANDA, Samir Kumar. Labour Scenario in Odisha. Odisha Review, LXXIII(10),I& PR. Department, Govt. of Odisha, 2017.
Nanda, Dr. Samir Kumar. Give My Childhood. Bhubaneswar, Publishing House, 2016.

ORISSA REFERENCE ANNUAL. Geography of Orissa, Bhubaneswar Information & Public Relation Department, Govt. Of Orissa, 2009.

STAKEHOLDERS TRAINING FOR NCLP OFFICIALS.Bhubaneswar Labour & ESI Department and International Labour Organisation, 2012.

www.labour.gov.in-schemes-child labour-census data

www.labdirodisha.gov.in-child labour

www.labdirodisha.gov.in-sli

https://labour.gov.in/sites/default/files/OM_CSS_Rehab_BL_2016_1

www.vvgnli.gov.in

https://labour.gov.in/childlabour/childrens-mainstreamed

https://labour.gov.in/childlabour/list-districts-sanctioned-under-nclp-scheme

http://164.100.24.220/loksabhaquestions/annex/171/AU345.pdf

https://www.ilo.org/wcmsp5/groups/public/---ed_norm/-ipec/documents/publication/wcms_797515.pdf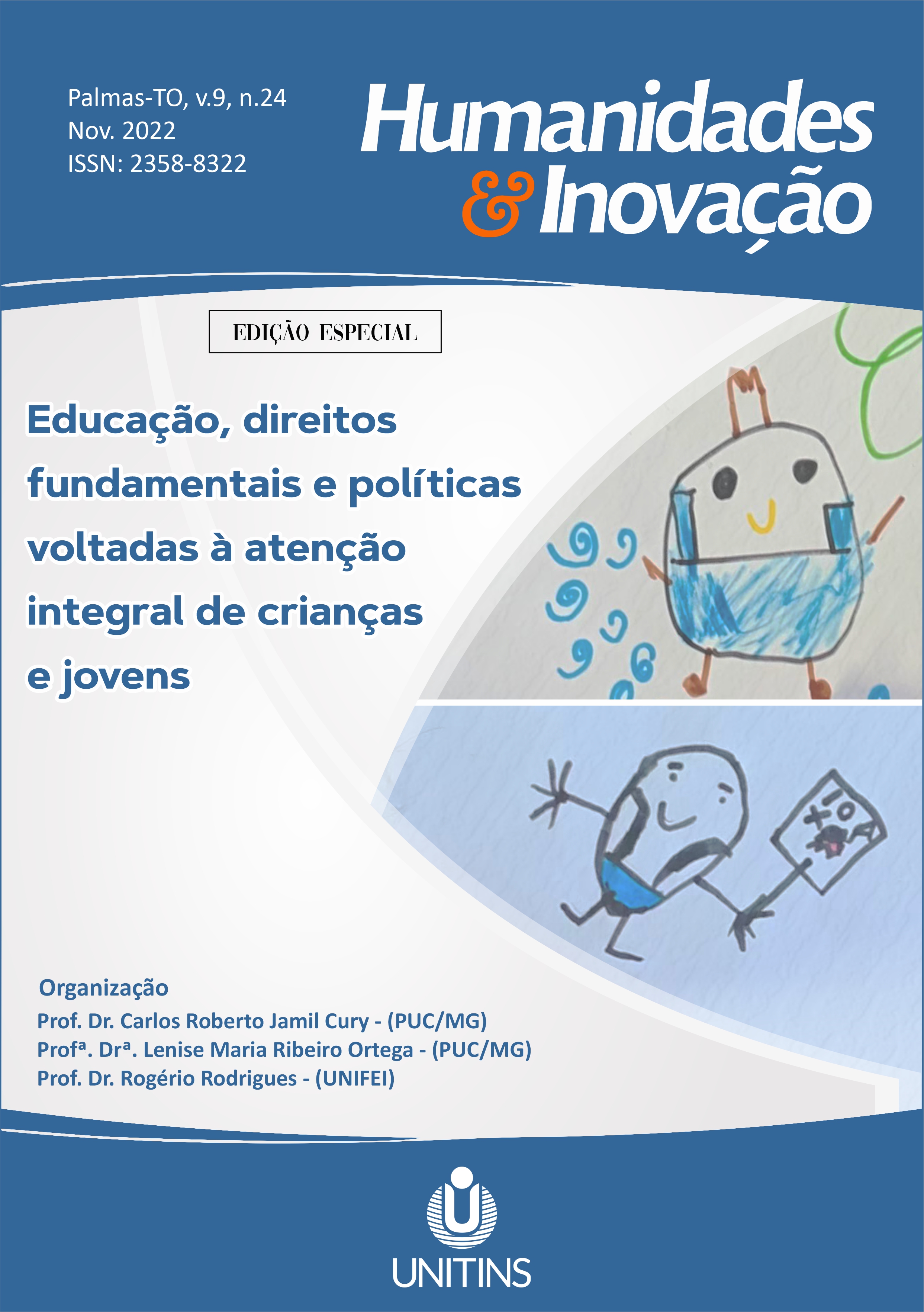 A submissão de originais para este periódico implica na transferência, pelos autores, dos direitos de publicação impressa e digital. Os direitos autorais para os artigos publicados são do autor, com direitos do periódico sobre a primeira publicação. Os autores somente poderão utilizar os mesmos resultados em outras publicações indicando claramente este periódico como o meio da publicação original. Em virtude de sermos um periódico de acesso aberto, permite-se o uso gratuito dos artigos em aplicações educacionais, científicas, não comerciais, desde que citada a fonte (por favor, veja a Licença Creative Commons no rodapé desta página).