ROLE OF E-COMMERCE ON ADVERTISING THE ENTREPRENEURSHIP PROJECTS ACCORDING TO KSA VISION 2030
Palavras-chave:
E-Commerce and Marketing; Entrepreneurship; Economic Growth; Kingdom's Economic Vision 2030.
Resumo
E-commerce and marketing are among the most important developments that revived trade and the local market and served as a key catalyst for entrepreneurs in the renaissance of their small and medium-sized enterprises. The objective of this article is to evaluate the relationship between the trend towards e-commerce and the development of entrepreneurial projects in accordance with the Kingdom's Vision 2030. By defining entrepreneurship in the light of global economic developments and how it affects economic growth and knowledge of the relationship between formal and informal institutions in influencing entrepreneurship, the research used the descriptive analytical approach by applying a questionnaire made up of 3 axes on 60 singles of young entrepreneurs in university entrepreneurship centers. The main findings of this article assure that E-commerce represent an important tool for developing entrepreneurial projects and that E-commerce is indispensable for achieving entrepreneurial projects and trade. However, the success of this sector in accomplishing their intended function – according to the Kingdom's Vision 2030 – still depends on the consumers' consciousness, their trust in e-commerce, in the logistic system and payments, and the infrastrucuture of communication throughout the growth of POS devices in several payment points.   
Referências
Ali Abu Fara, Yusuf. 2010. Entrepreneurial marketing in business organizations.
Bilal Khalaf Al-Sakarneh, 2008. Leadership and Business Organization Management, p. 18.
Bradly &Klein. 2016. Institution, economic freedom, and entrepreneurship: the contribution of management scholarship. pp6-7.
Al-Mahrouq, Maher. 2011. Policies for Freedom of Small and Medium Enterprises - The Impact of Supporting Arab Initiatives in Supporting Arab Initiatives in Support of Small and Medium Enterprises.
Al-Zain, Mansouri. 2010. Mechanisms for Supporting and Supporting Self-Enterprises and Initiatives to Achieve Development - The Case of Algeria, pp. 4-8.
Bernouti, S. N. (2005). The Small Business Administration, Dar Wael for Publishing and Distribution, Amman, Jordan, 273-276.
Eduardo, Manuel. 2006. e-entrepreneurship, p3.
Morris, Michael, Noel, Terry& schindehutte, Minet. 2001.entrepreneurial and need for management control: Efficiency vs. Effectiveness, pp 3-4.
Omar Kharbutli. 2018. Doing Business and Managing Small and Medium Enterprises, p. 14.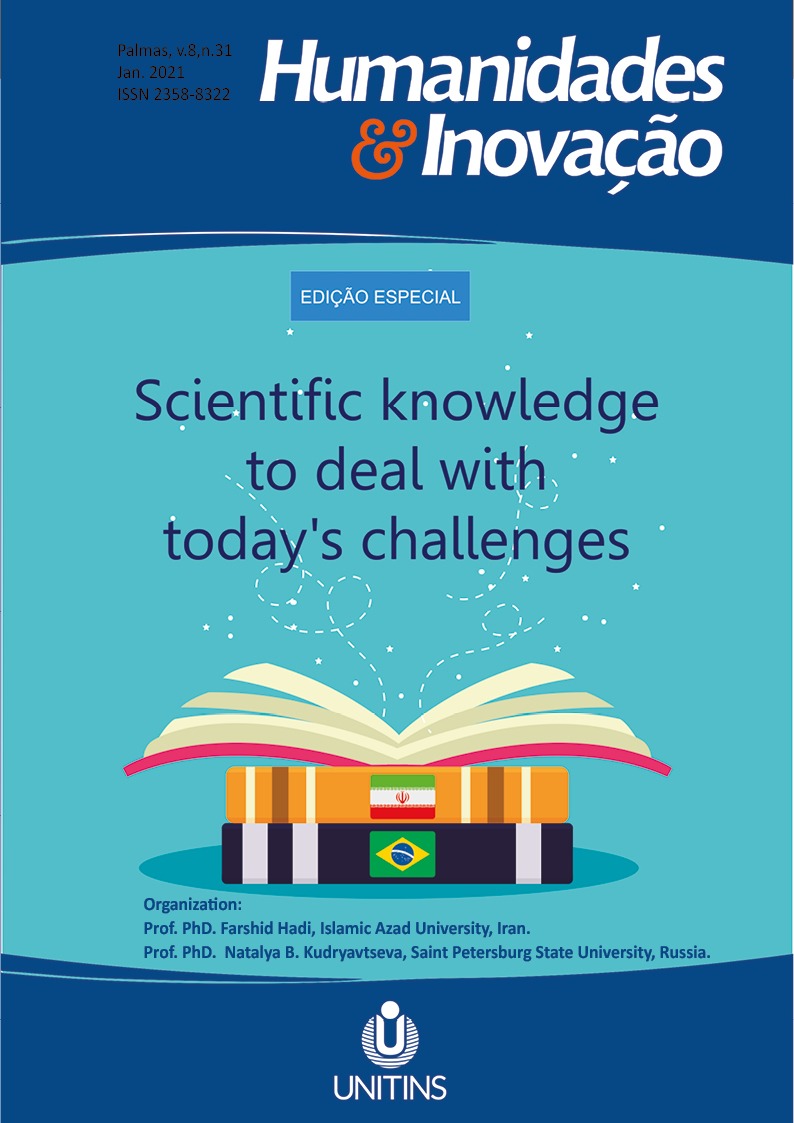 A submissão de originais para este periódico implica na transferência, pelos autores, dos direitos de publicação impressa e digital. Os direitos autorais para os artigos publicados são do autor, com direitos do periódico sobre a primeira publicação. Os autores somente poderão utilizar os mesmos resultados em outras publicações indicando claramente este periódico como o meio da publicação original. Em virtude de sermos um periódico de acesso aberto, permite-se o uso gratuito dos artigos em aplicações educacionais, científicas, não comerciais, desde que citada a fonte (por favor, veja a Licença Creative Commons no rodapé desta página).