INVESTIGATING IRAN'S LEGISLATIVE CRIMINAL POLICY ON DISTURBING CRIMES IN THE ECONOMIC SYSTEM: CRITICALLY ASSESSING THE LAW "PUNISHMENT FOR VIOLATORS OF THE COUNTRY'S ECONOMIC SYSTEM"
Seyyed Ali AlHosseini

Islamic Azad University

Saeid Hakimiha

Imam Hossein University

Seyyed Ali Jabar Golbaghi Masole

Islamic Azad University
Resumo
What has become known as economic crime today is severely damages the economic system of each country as well as the international economic system of production, distribution, transportation, consumption and money. Therefore, countries are trying to reduce the amount of crime committed to the extent that it is tolerable through criminalization and punishment. This article seeks to examine Iran's criminal justice policy in preventing and combating crimes that disrupt the economic system. The research method in this article is descriptive and library method is used to collect the data. Overall, Iran appears to have a variety of laws in place to combat the detrimental crimes of the economic system, some of which are considered progressive and progressive.  However, the dissemination of existing laws and criminalization by non-competent authorities in the legislation on economic crimes is one of the challenges in face of the country's legal system.
Referências
Habibzadeh, Mohammad Jafar. (2004). "Punishment of Prohibition and its Conflict with the Constitutional Law in the Iranian Constitution", Journal of Constitutional Rights.
Habibzadeh, Mohammad Jafar. (2004). Atoma Forouhi, Seyed Derrid Mousavi, "Betrayal of Trust in Iranian Criminal Law", Tarbiat Modarres University Press.
Khani, Ali. (2013). Shiri, Abbas, "The Corruption Criminalization Deficiencies in Iranian Criminal Policy, Karagah Journal.
Mahdavi Pour, Azam. (2011). "Differential Criminal Policy in the Area of Economic Crime", Magazine Publications.
Mirahmadian, Ruhollah. (2009). "Criminal Policy in Combating Trafficking", Hidden Economy, No. 11.
Nouzad, Mojtaba. (2010). "Economic Crimes in Iranian Criminal Law", Jungle Publications.
Pradel, Jan. (2002). Ali Najafi Abandabadi, "History of Criminal Thoughts", Samt Publications.
Queloz Nicolas, Borghi Marco, Cesoni Maria Luisa. (2000). Critical analysis of the legal framework and its implementation.
Saki, Mohammad Reza. (2011). "Economic Criminal Law", Second Edition, Jungle Publications.
Shiri, Abbas. (2014). Khani, "Ali, Criminal Policy; Inappropriate Criminal Policy Response to Economic Corruption, Challenge to Police", Journal of Law Enforcement, No. 65.
Soltani Fard, Hossein. (2018). Mahmoud Malmir, Hassan Alipour, "Economic Criminal Procedure"; Content and Form Link, Journal of Legal Studies, No. 29.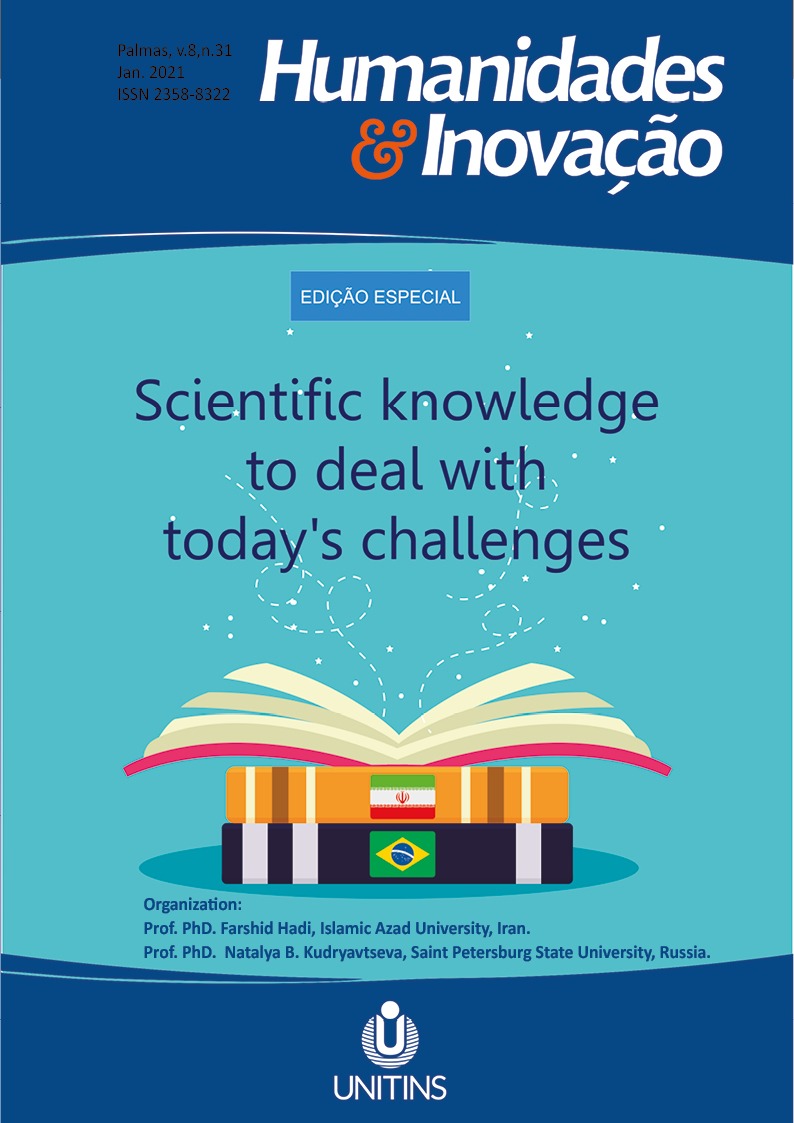 A submissão de originais para este periódico implica na transferência, pelos autores, dos direitos de publicação impressa e digital. Os direitos autorais para os artigos publicados são do autor, com direitos do periódico sobre a primeira publicação. Os autores somente poderão utilizar os mesmos resultados em outras publicações indicando claramente este periódico como o meio da publicação original. Em virtude de sermos um periódico de acesso aberto, permite-se o uso gratuito dos artigos em aplicações educacionais, científicas, não comerciais, desde que citada a fonte (por favor, veja a Licença Creative Commons no rodapé desta página).