DEVELOPMENT OF A HUMAN CAPITAL MODEL FOR CUSTOMS OFFICES OF WESTERN IRAN
Resumo
The main objective of this study was to develop a model of human capital management (HCM) for customs offices of western Iran. This was an applied study based on the exploratory sequential mixed methods design. The qualitative statistical sample included 15 HCM experts as well as managers, deputies and experienced experts of customs offices in western Iran who were selected by snowball sampling method. The quantitative statistical sample also included all these individuals who were selected by complete enumeration (N=102).The qualitative and quantitative data were collected by semi-structured interviews and an author-made questionnaire, respectively. Qualitative data were analyzed by grounded theory (GT) and quantitative data were analyzed in LISREL. The results showed that an optimal HCM model for customs offices in western Iran consisted of 3 independent variables, i.e. organizational factors, individual factors, and external factors, and 2 mediating variables, i.e. strategic agility and excellence.
Referências
Abili, K., Mazari, E., Khabareh, K., & Maleki. M. (2015). The role of the human capital of higher education staff in their desire for organizational innovation. Journal of New Approach in Educational Management, 6(1), 12-34.

Aghababaei Sharmeh, M., & Aziz Mohammadi, R. (2018). Evaluating the Impact of Human Capital Efficiency on Profitability and Return on Equity in Iran's Pharmaceutical Industry. 11th International Conference on Accounting and Management and 8th Open Entrepreneurship and Innovation Conference, Tehran: https: //civilica.com/doc/777821.

Anahid, M. (2015). Human resources and innovative operations in the organization. Journal of Human Resources Education and Development, 2(3), 31-47.

Babashahi, J., Gholamshahi, E., & Afkhami, M. (2013). Effects of innovative HCM strategies on organizational entrepreneurship: an explanation for innovative atmosphere. Journal of Entrepreneurship Development, 6(3), 87-104.

Chang, S., Jia, L., Takeuchi, R., & Cai, Y. (2014). Do high-commitment work systems affect creativity? A multilevel combinational approach to employee creativity. Journal of Applied Psychology, 99(4), 665.

Choi, S., Jang, H., & Hyun, J. (2009). Correlation between innovation and performance of construction firms. Canadian Journal of Civil Engineering, 36(11), 1722-1731.

Dalvand, M. (2016). Proposal of a transformational HCM model for the staff of higher education institutions. Master Thesis in Public Administration, Ilam University.

Hagen, B., & Zucchella, A. (2014). Born global or born to run? The long-term growth of born global firms. Management International Review, 54(4), 497-525.

Iwamoto, H., & Takahashi, M. (2015). A quantitative approach to human capital management. Procedia-Social and Behavioral Sciences, 172, 112-119.

Jahanian, R., & Hadadi, T. (2015). An investigation into the relationship of intellectual capital with innovation and creativity of human resources. Journal of Innovation and Creativity in the Humanities, 5(1), 65-92.

Joseph, J., Klingebiel, R., & Wilson, A. J. (2016). Organizational structure and performance feedback: Centralization, aspirations, and termination decisions. Organization Science, 27(5), 1065-1083.

Kalhor, M. (2012). Some characteristics of human and organizational resources in administrative transformation. Today's Hadith Publication.

Kozioł-Nadolna, K. (2020). The Role of a Leader in Stimulating Innovation in an Organization. Administrative Sciences, 10(3), 59.

MacDuffie, J. P. (1995). Human resource bundles and manufacturing performance: Organizational logic and flexible production systems in the world auto industry. ilr Review, 48(2), 197-221.

McGuirk, H., Lenihan, H., & Hart, M. (2015). Measuring the impact of innovative human capital on small firms' propensity to innovate. Research policy, 44(4), 965-976.

Saadat, E. (2011). Human resources management. Tehran: SAMT Publication.

Salavou, H. E. (2015). Competitive strategies and their shift to the future. European Business Review, 27(1),80-99.

Seyyed Javadin, S. R., & Almasi, M. (2003). Assessment of the quality of services of the Social Security Organization from the perspective of employees; Journal of Organizational Culture Management, 1(3), 69-93.

Tabarsa, Gh., Dorri, B., Ghouchani, F., & Ahmadizad, A. (2012). The role of human capital in promoting organizational innovation concerning the mediating role of knowledge creation. Journal of Public Management Perspectives, 11, 73-89.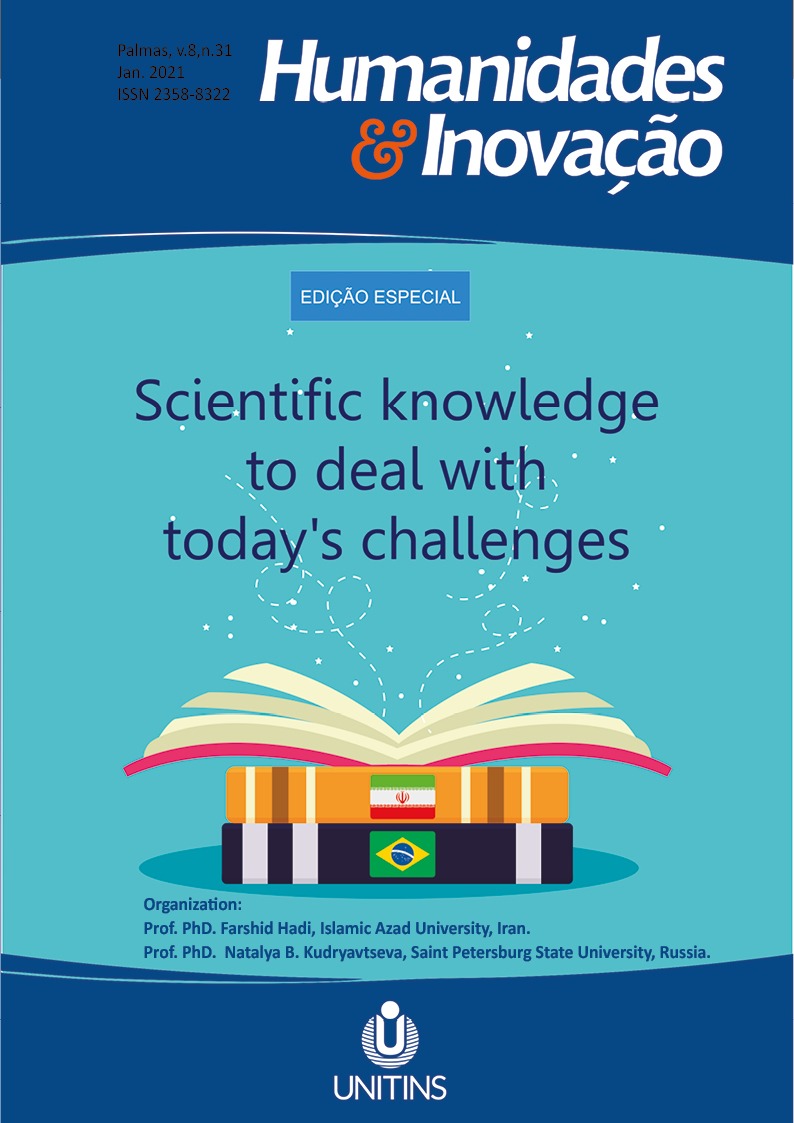 A submissão de originais para este periódico implica na transferência, pelos autores, dos direitos de publicação impressa e digital. Os direitos autorais para os artigos publicados são do autor, com direitos do periódico sobre a primeira publicação. Os autores somente poderão utilizar os mesmos resultados em outras publicações indicando claramente este periódico como o meio da publicação original. Em virtude de sermos um periódico de acesso aberto, permite-se o uso gratuito dos artigos em aplicações educacionais, científicas, não comerciais, desde que citada a fonte (por favor, veja a Licença Creative Commons no rodapé desta página).