THE MORNING STAR SYMBOL IN EASTERN AND WESTERN LITERATURE
Resumo
The article deals with the study of dialogue and literary and cultural relations between East and West civilizations, particularly the study of the image of the "Morning Star". The main purpose of this study is to find the constants that make a difference in the process of reducing different creative examples of Eastern and Western literature to the common denominator, that is, features spiritually connecting and distinguishing the literary texts created in different languages. As the study has shown, although the literary and cultural ties between the West and the East are embodied in a variety of images, the image of the "Morning Star" can be a leading factor in studying the processes of literary interaction and enrichment, and research on similarities in philosophical and romantic poetry. The image of the "Morning Star" in the article appears as a link between the romantic components of intercultural integration, mythological thinking, and modern literary and artistic creativity. This article systematizes and compares poets and writers' views on the image of the "Morning Star "in different countries, from the Renaissance culture of Azerbaijan to global philosophical approaches worldwide. It is determined that the study and promotion of common values are inevitable for East and West's rapprochement. The motif "Dan Ulduzu"/"Venus" and "Zohre" is a common value for both Western and Eastern literature.
Referências
Khalilov S. (2009). The Western Life of the Eastern Spirit. On the trail of creative research by Aida Imanguliyeva (Şərq ruhunun Qərb həyatı. Aida İmanquliyevanın yaradıcılıq axtarışlarının izi ilə). Baku, East-West Press, 380 p.
https://litteratureportesouvertes.wordpress.com/2016/05/02/poetes-chantent-venus/

Eminescu M. (2001). "I want a Portion of the Stars" ("Ulduzlardan pay istərəm"), Baku, Sky Press .

Shahriar M. (2000). Selected Works (Seçilmiş əsərləri), Baku. Science Press .
Mihai Eminescu (2000). Poetry (Poezii), Kurchavte Press (İzdatelstvo Kurçavte), Bucharest
Esmira Fuad (2011). They Love the Word: Literary Thoughts, Vol. 1, Baku: Daffodil Pres, 424 p.
Mohammad-Hossein Shahriar (1993). False World . Azerbaijan Encyclopedia.. NPB. 496 p.
https//fa.wikipedia.org/Ədəbiyyatda Zöhrə (Zohra in Literature)
https://archive.org/stream/Skndrnamrfnam-Nizami GncviAbdullaaiq/-/Iskendername-SHerefname_djvu.txt
Buluç S. Shamanism (Şamanizm) http://turkoloji. cu. edu. tr/-/HALKBİLİM/21. php.,7.
http://elm-qurdu.blogspot.com/2014/03/seriyann-ikincisi-veneraguns-sisteminin.html
Ganjavi N. (20011.) The Book of Alexander (İsgəndərnamə) [Text]/-/; Translated.: A. Shaiq , M. Rzaguluzadeh; annotated by A. Jafar; foreword by G. Aliyev and Z. Guluzadeh ; editor Kh. Yusifli . Baku: Adiloghlu , 662 p.
Wordsmith Shahriar (2010), Baku, Eurasia Press ("Avrasiya Press"), 304 p.
Literature Newspaper (2019), No: 15, p.17.
Yavuz Akhundlu (2010)... Jafar Jabbarli's Life and Times in Light of New Thought 525 Newspaper , 25 May, Friday, number 091(3647)233647.
Antoine de Saint-Exupéry (2016). The Little Prince, Baku, Shining Signatures.
Literature Newspaper (2018), No 21
https://www.poesie-francaise.fr/poemes-henri-durand/
Bernardas Brazdžionis (1989).. "Poezijos pilnatis". Vilnius, Lietuvos kultūros fondas, "Sietynas".
https://www.jw.org/az/muqeddes-kitab-telimleri/suallar/uc-mudrik-adam-beytlehm-ulduzu/#link2
Azerbaijani Mythological Texts (1988). Compiled, annotated and foreword written by Arif Ajalov . Baku: Science, 196 p.
Shahriar Mohammad-Hossein (2005). Baku, Eurasia Press , 480 p.
Literature - 5e-derslik.edu.az › page 157
Oscar Wilde (2013). Selected Works, Baku- East-West, 464 p.
Southern Literature Anthology of Our Day (2018ı). Compiled and foreword written by Esmira Fuad . Baku: Science and Education, 1032 p.
http://fedai.az/arxiv/www.fedai.az/www.fedai.az/fedai.az/index40a3.html?newsid=2090
Oh Morning Star(1979). [text]: Lyrics, stories, essays. J. Jabbarli. Compiled by A. Jabbarli.- Baku: Writer, 634, [6] p.: portr., ill., 21 cm.
http://edebiyyatqazeti.az/news/edebi-tenqid/3348-axir-seni-buldum-ey-dan-ulduzu
https://az.wikisource.org/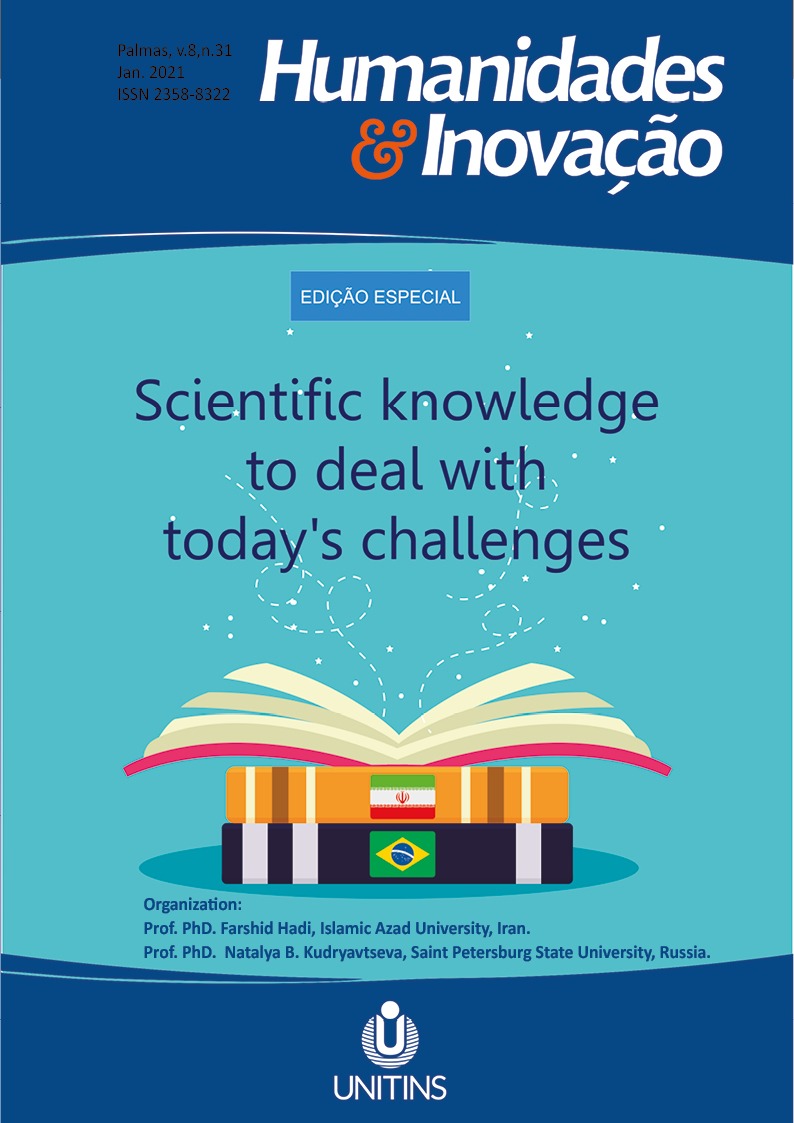 A submissão de originais para este periódico implica na transferência, pelos autores, dos direitos de publicação impressa e digital. Os direitos autorais para os artigos publicados são do autor, com direitos do periódico sobre a primeira publicação. Os autores somente poderão utilizar os mesmos resultados em outras publicações indicando claramente este periódico como o meio da publicação original. Em virtude de sermos um periódico de acesso aberto, permite-se o uso gratuito dos artigos em aplicações educacionais, científicas, não comerciais, desde que citada a fonte (por favor, veja a Licença Creative Commons no rodapé desta página).