INVESTIGATION THE EFFECT OF ORGANIZATIONAL SPIRITUALITY ON EMPLOYEE ENGAGEMENT THROUGH THE MODERATING ROLE OF ORGANIZATIONAL EXCELLENCE (CASE STUDY: SADERAT BANK)
Hajar Karimi

Islamic Azad University
Resumo
Spirituality in the workplace describes the experiences of employees who are effusive and energetic are satisfied with their work; perceive the meaning and purpose of their work, and feel that they have an effective communication with their colleagues.  On the other hand, employees' work engagement not only plays a vital role in understanding positive organizational behaviors, but also plays an important role in guiding human resource management and occupational health policies in organizations.  One of the strategies to improve employees' work engagement is to increase excellence in the organization. The research is applied study in terms of purpose and descriptive-survey study in terms of problem or method of research.  Data were analyzed using SPSS software. The statistical population of the study consisted of all employees of Saderat Bank in Tehran.  The research samples were selected by simple random sampling method and Cochran formula was used to determine the sample size. According to this formula and the statistical population, 249 people were selected to participate in this study.  Given the hypotheses, the results showed that organizational spirituality affects the employees' work engagement in Saderat Bank. Finally, it was proved that organizational excellence does not moderate the effect of spirituality on work engagement.
Referências
Alaj, S. Akbari, S. Mahni, A. Hosseini, S. (2014). The Role of Spirituality in Today's Organizations. Second National Conference on Modern Management Sciences, Gorgan, Hakim Jorjani Nonprofit Higher Education Institute.
Altaf, A. & M. Atif Awan. (2011). Moderating Effect of Workplace Spirituality on the Relationship of Job Overload and Job Satisfaction. Springer Science Business. Media B. V.
Araujo, M.S.G., & Lopes, P.M.P.R. (2014). Virtuous leadership, organizational commitment and individual performance. Tékhne, 12, 3-10.
Asadzadeh Bovyle, A. (2015). The Role of Organizational Excellence on the Job Desire of the Staff of the General Accounting Department of the East Azarbaijan Province. 3rd International Conference on Management, Economics and Accounting, Tabriz, East Azerbaijan Industrial Management Organization.
Barclay' L. A., Markel Karen, S., & Yugo Jennifer, E. (2012). Excellence theory and organizations: considering persons with disabilities. Journal of Managerial Psychology, 27(4), 330 – 346.
Etemad, kh. Rahman Seresht, h. (2015). The Relationship between Employee Acknowledgment and Adoption of Study Change: Governmental Organizations of Sanandaj. Second National Conference on Organizational Culture and Human Resources, Sanandaj Islamic Azad University, Sanandaj Branch.
Ferreira, P. (2014). Does corporate social responsibility impact on employee engagement? Journal of Workplace Learning. 26, 232-247.
Gholamzadeh, D. Rabbani, S. (2015). Investigating the Impact of Employee Values on Organizational Leadership Values on Employee Satisfaction in Nirpars Company. International Conference on Modern Research in Industrial Management and Engineering, Tehran, Ideh Pardazan, Iran.
Gibbons, P. (2001). Spirituality at work: A pre_theoretical overview, MSC. Thesis_Brinbeck College, University of London, Aug.
Isa Khani, A. (2014). Explain the role of job resources and personal resources in employee engagement. Public Administration, Volume Five.
Malik, M.A. (2012). Role of spirituality in job satisfaction and organizational commitment among faculty of institutes of higher learning in Pakistan. African Journal of Business Management, 5(4), 1236-1244.
Rastgar, AS. (2010). Spirituality in Organizations with a Psychological Approach. Qom: University of Religions and Publications.
Rastgar, AS. Abedi Jafari, h. (2007). The emergence of spirituality in organizations (concepts, definitions, assumptions, conceptual models). Iranian Journal of Management Science. Second Year, No. 2, Spring 1.
Rego, A., Riberiro, N., Cunha, M.P., Jesunio. J.C. (2011). How happiness mediates the organizational virtuousness and affective commitment relationship. Journal of business research, 64, 524- 532.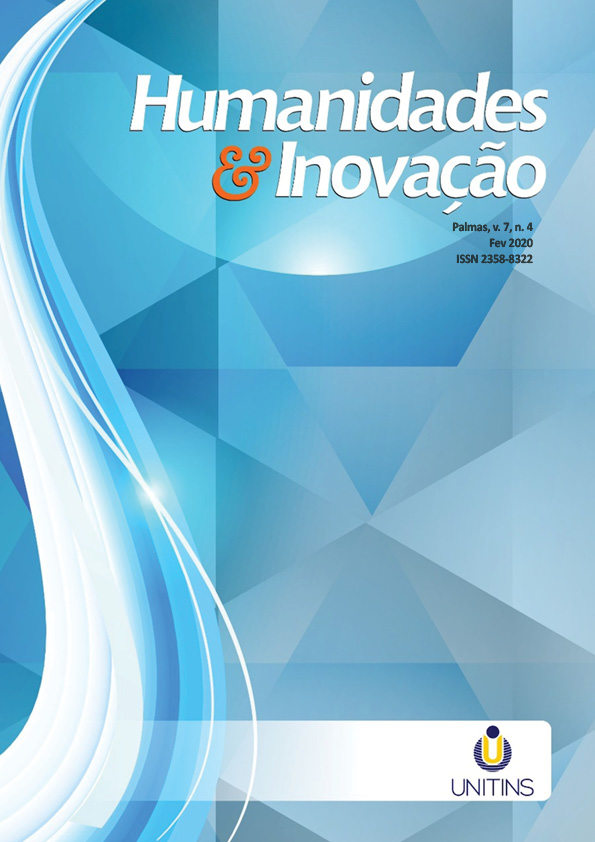 A submissão de originais para este periódico implica na transferência, pelos autores, dos direitos de publicação impressa e digital. Os direitos autorais para os artigos publicados são do autor, com direitos do periódico sobre a primeira publicação. Os autores somente poderão utilizar os mesmos resultados em outras publicações indicando claramente este periódico como o meio da publicação original. Em virtude de sermos um periódico de acesso aberto, permite-se o uso gratuito dos artigos em aplicações educacionais, científicas, não comerciais, desde que citada a fonte (por favor, veja a Licença Creative Commons no rodapé desta página).