PRAYER EFFECTS FROM THE VIEWPOINT OF MYSTICAL LITERATURE
Motahareh Shariati Kuhbanani

Islamic Azad University

Reza Ashrafzadeh

Islamic Azad University
Resumo
In the works of the mystics, religious tendencies and moral teachings are expressed in the most delicate and beautiful way Understanding the spiritual and mystical issues in which prayer is at the top of it has always been a consensus among scholars and mystics They display their manifestations of selfishness in the name of God's devotion to God .Their words are sometimes educational, sometimes emotional and emotional When these concepts are presented in the form of anecdotes, it becomes more tangible and more effective. When it is spoken of in the midst of the abyss and the soporous spirits that are full of love and passion, it burns the joining of fire into the heavens The issue of prayer and attendance which is necessary from the point of view of Sharia and Tariqah for achieving the truth is expressed in the works of the mystics in various ways. In this article, the effects of prayer and its truths in the works of the mystics are based on Quranic and narrative citations.
Referências
Akhavan Saleh, Mehdi. (1991). from this Avesta, Q8, Tehran: Pearl.
Ashabadi, Ali; Alipour, Zahra. (2010). Shadi and Khoshdelli, Shams, The Journal of Ghanaian Literature, seventh year, No. 13, pp. 148-125.
Attar Neyshabouri, Sheikh Farid al-Din. (1994). Logic of Al-Tayyur, by the efforts of Seyyed Sadegh Goharin, Scientific publication of Culture, Ninth Edition.
Attar Neyshabouri, Sheikh Farid al-Din. (1998). Divine Letter, Correction by Fouad Rouhani, Zavar Publishing, Fifth Edition.
Attar Neyshabouri, Sheikh Farid al-Din. (2008). Disaster, Doctor Shafie Kadkani, Sokhan Publishing, Third Edition.
Attar Neyshabouri, Sheikh Farid al-Din. (1998). Secrets, Safi Alishah Publications, First Edition.
Baklari Amineh, Soheila, Barati Khansari, Mahmoud. (2014). Prayer from the standpoint of Rumi, Ninth International Conference on the Promotion of Persian Language and Literature, pp. 975-978.
Ghanbari, Bazali Ali. (2006). Perceptions of Presence; Prayer in the View of Rumi, Islamic Research Journal of Science and Research, No. II, pp. 101-118.
Ghazali, Imam Mohammad. (1993). Kimiy Saadat, Correction: Ahmad Aram, 2nd C, Second Edition, Tehran, Ganjineh Publications.
Hassan-Dabadi, Majid, Nili Ahmad-Abadi, Hajar. (2012). The Identity of Prayer in Spiritual Mathnavi, Two Journal of Religious Humanist Studies, Vol. 9, No. 28, pp. 117-140.
Hojwari, Ali. (2004). Discovery of Mujahedeen, in an effort: Qasim Ansari, Ninth Edition, Tehran, Taheri Publishing.
Kashani, Ezzeddin Mahmud, Mesbah Al-Hadaei and Mftah-e-al-Fayyah. (1993). Correction: Jalal-e-Din Hamaei, Fourth Edition, Tehran, Homa Publishing House.
Kashifi, Hossein. (1997). Labanem Masnavi, L1, Bija: Mythology.
Molavi, Jalal al-Din Muhammad (1982), Our Fifa, Correction of Badi-e Zaman Foruzanfar, Q 4, Tehran: Amir Kabir.
Nisayai, Ahmed Shiyab. (1970 AD). San Nezā'ī, Beirut: Dar al-Fakr.
Nouri, Ali, Kangouri, Ahmad. (2014). The Dialectic of Dialects in the City of Akhavan-Saleh, 8th International Conference on Persian Language and Literature Promotion, Zanjan University.
Rawi Brandgh, Kavous. (2016). The secrets of prayer in Hadith Razavi, with emphasis on the narration of "al-sla'a leha a'raba al-baba", Scientific Journal of Razavi Culture, Fourth Edition, No. 13, pp. 153-170.
Razi, Najm al-Din. (1996). Mirsad al-Abad, in an effort: Mohammad Amin Riahi, Sixth Edition, Tehran, Scientific and Cultural Publishing.
Razi, Najm al-Din. (2007). Mirsad al-'Abad, under the direction of Mohammad Amin Riahi, Bahman Publication, 12th edition.
Samsam, Hamid. (2013). Maulana as interpreter of prayer, 6th National Conference on Literary Research, Persian Language and Literature Society, Shahid Beheshti University.
Shams Tabrizi. (1999). Shams Tabrizi's articles, to correct and suspend Mohammad Ali Movahed. second edition. Tehran: Kharazmi Publications.
Shokati, Ayat; Aryan, Hossein. (2009). Mystical Effects of Prayer, Specialist Quarterly on Religions and Sufism, seventh year, No. 26, pp. 221-245.
The Holy Quran
Zamani, Karim. (1995). A Comprehensive Description of Mathnavi-i-Mouvei, Tehran: Information.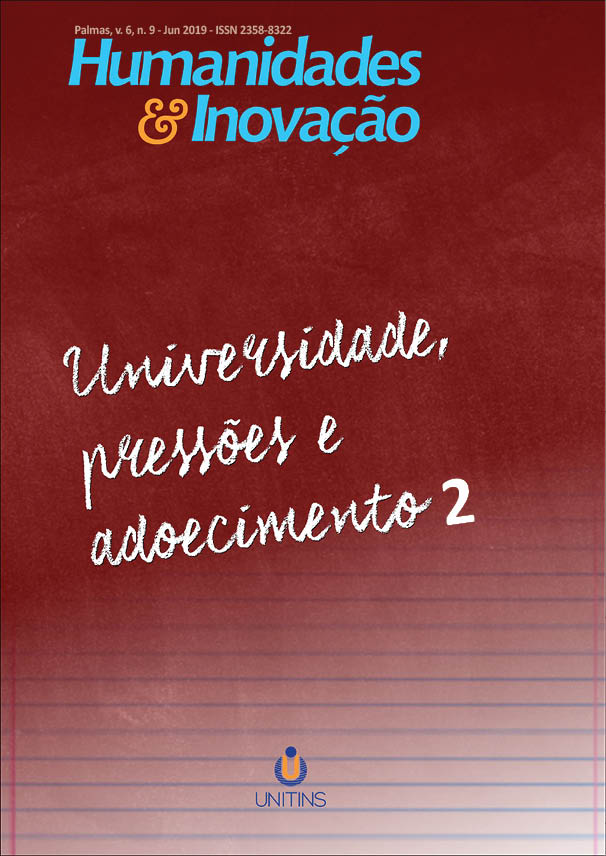 A submissão de originais para este periódico implica na transferência, pelos autores, dos direitos de publicação impressa e digital. Os direitos autorais para os artigos publicados são do autor, com direitos do periódico sobre a primeira publicação. Os autores somente poderão utilizar os mesmos resultados em outras publicações indicando claramente este periódico como o meio da publicação original. Em virtude de sermos um periódico de acesso aberto, permite-se o uso gratuito dos artigos em aplicações educacionais, científicas, não comerciais, desde que citada a fonte (por favor, veja a Licença Creative Commons no rodapé desta página).