EFFECT OF ESSENTIAL OILS ON THE ROOT-KNOT NEMATODE MANAGEMENT
Deisy Xavier Amora

Guilherme Silva de Podesta

Erica das Gracas Carvalho Nasu

Leonardo Domingues de Figueiredo

Fernanda Carla Ferreira

Everaldo Antonio Lopes

Silamar Ferraz
Resumo
In an attempt to find alternative compounds for the management of root-knot nematodes, whether essential oils would be absorbed by plants and affect the development of Meloidogyne javanica inside tomato roots was evaluated. First, the viability, in vitro, of the essential oils of Artemisia absinthium (wormwood), Mentha × piperita (peppermint), Origanum vulgare (oregano) and Thymus vulgaris (thyme) was assessed. Then, the same essential oils were tested in pot experiments, at concentrations of 0.25% (v / v) and 0.5% (v / v). In in vitro tests, all essential oils were effective in killing the juveniles, resulting in mortality rates of 99.0% at both concentrations. The essential oils of Mentha × piperita, O. vulgare and T. vulgaris were effective in reducing nematode hatching to about 2.0%. In tests conducted under greenhouse conditions, however, tomato plants treated with the essential oils of A. absinthium, Mentha × piperita and O. vulgare had
increased the number of M. javanica eggs and galls. Therefore, despite being highly toxic to nematodes in vitro, some of the essential oils tested in this study increased nematode development.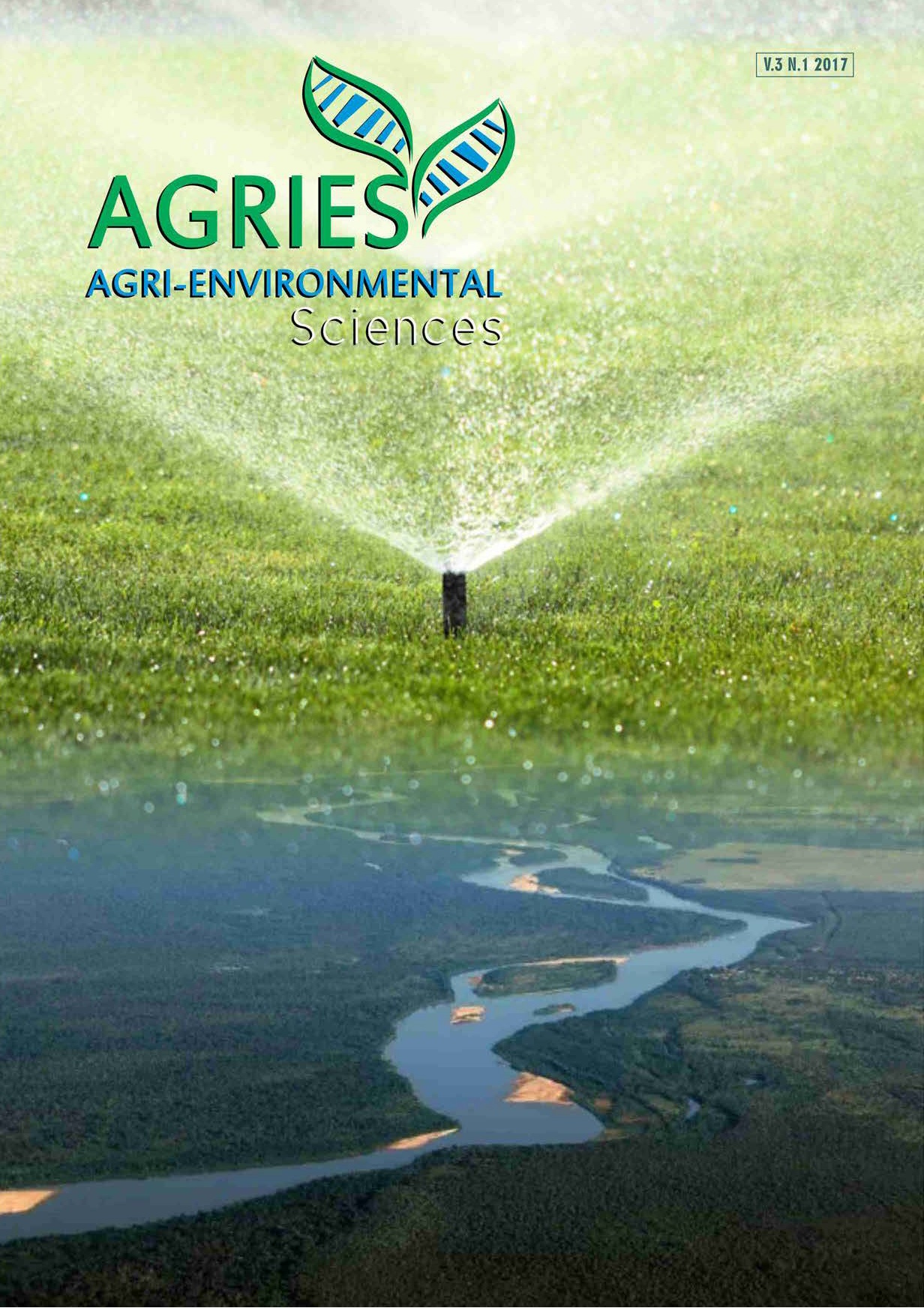 Como Citar
Amora, D. X., de Podesta, G. S., Nasu, E. das G. C., Figueiredo, L. D. de, Ferreira, F. C., Lopes, E. A., & Ferraz, S. (2017). EFFECT OF ESSENTIAL OILS ON THE ROOT-KNOT NEMATODE MANAGEMENT. AGRI-ENVIRONMENTAL SCIENCES, 3(1), 15-23. Recuperado de https://revista.unitins.br/index.php/agri-environmental-sciences/article/view/225
Direitos autorais
Após a aceitação de um artigo, os autores serão convidados a preencher um formulário de " licença exclusiva" que permitirá a divulgação do artigo na forma de acesso aberto. Para podermos fazer o trabalho de publicação e divulgação do artigo de pesquisa precisamos dos direitos para publicação. Para artigos de acesso aberto, usamos um acordo exclusivo de licenciamento em que os autores mantêm os direitos autorais em/de seu artigo.
Neste acordo os autores mantêm direitos sobre:
-Patentes e outros direitos de propriedade intelectual no artigo
-O direito de crédito para o trabalho publicado
Política de Acesso
Os artigos pulicados nesta revista são de acesso aberto, devem ser compartilhados livremente desde que a fonte e seus autores sejam citados de maneira adequada, visando à preservação dos direitos autorais e propriedade intelectual. Os trabalhos publicados na revista serão simultaneamente licenciados sob a Creative Commons Attribution License (CC BY-NC-ND), permitindo o compartilhamento do artigo com reconhecimento da autoria do trabalho e da publicação inicial nesta revista.